Custom Built Fire Pits & Fireplaces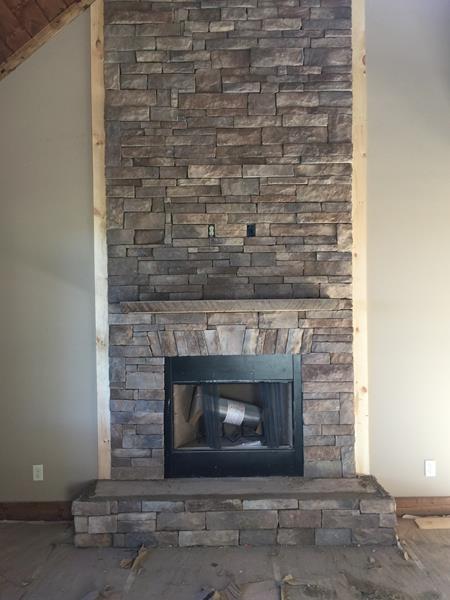 If you really want to add some wow-factor to your home exterior, an outdoor fireplace or fire pit is what you need. Why not have our North Georgia exterior service experts build you a beautiful outdoor fireplace or fire pit? Our professionals at Elaran Painting specialize in exterior services such as this.
There's just something about a fire that reaches down to the depth of the soul. A custom built fire pit will last decades longer than any you can buy at the store. Add a built-in wood storage area for the fireplace or anything else you like.
We have some wonderful ideas for you, so call us if you are ready a fire pit or fireplace that is designed and built just for you.
Outdoor Stone Fireplaces
Custom, Permanent Fire Pits
Exceptional Design & Construction
Serving North Georgia Since 2003
Industry Experience Since 1989
Up Front Prices, No Hidden Surprises
100% Company Backed Workmanship
Outdoor Fireplaces Construction
Imagine gathering with friends or family around the outdoor fireplace on your patio. No patio is complete without some type of fire! The fireplace is the best option for stunning, beautiful design and excellent warmth on those chilly nights.
Your outdoor fireplace will be quality constructed by our North Georgia exterior service professionals. If you've waited, dreamed, and hoped and now the time is right, let's make those dreams a reality today.
Permanent Custom Made Fire Pits
Many prefer a fire pit over an outdoor fireplace. A custom built fire pit is the only way to go if you want something that truly lasts and blends well with your landscape. Don't settle for a store-bought or factory-made fire pit. Get a completely unique style in rock, stone block, fire brick. or other appropriate material you favor.
We build your new fire pit to look as if it were an existing part of your landscape. Your new fire pit will create drama and design style for your patio. Let us come up with something extraordinary for you. Call today to discuss options.
If you would like a custom Fire Pit or Fireplace for your North Georgia home, please call 706-889-3112 or complete our online request form.