Superior Walkways For Your North Georgia Home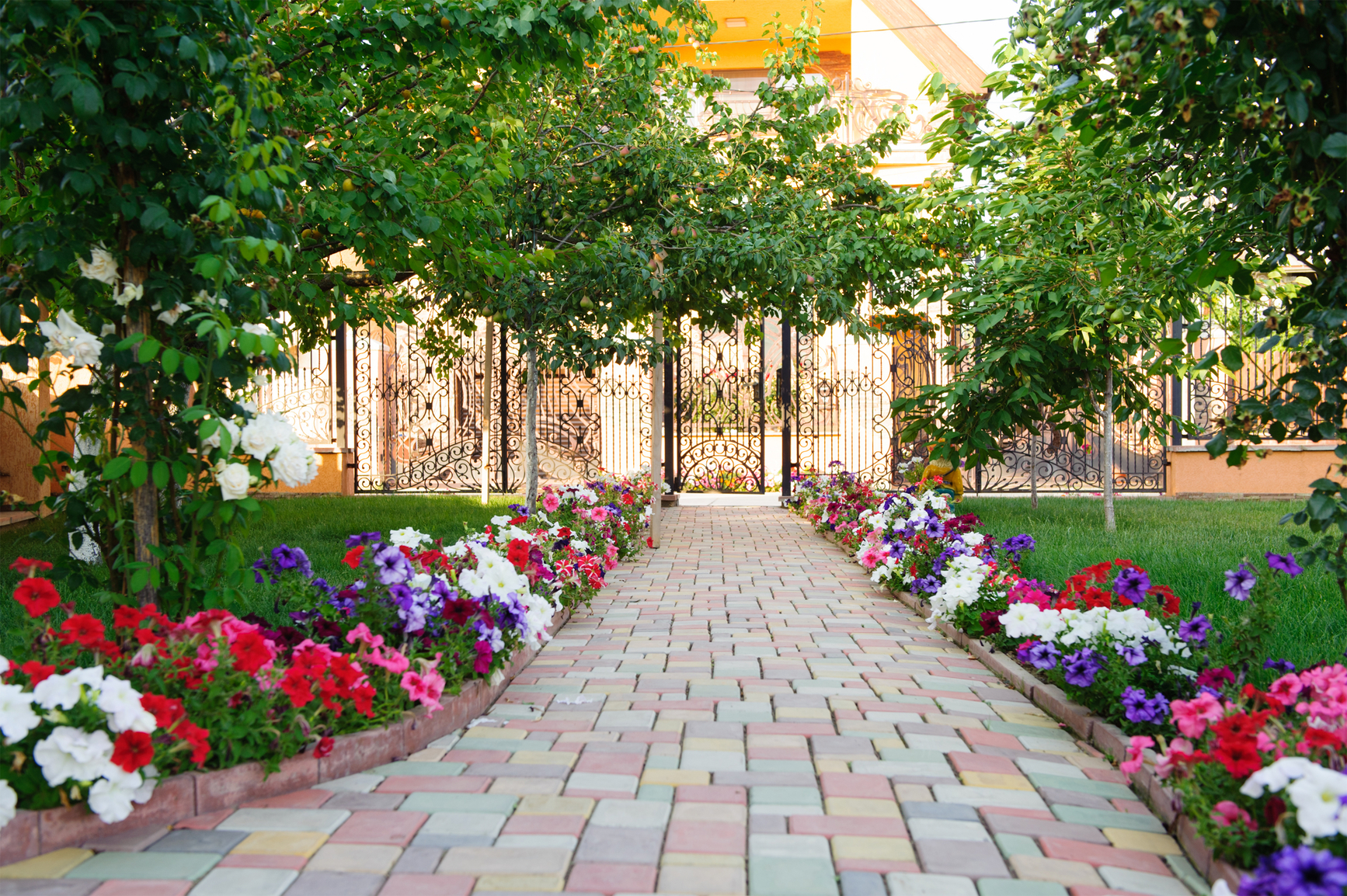 If you are interested in building walkways for your landscape, call us and ask about our exterior services.
Our North Georgia exterior service professionals at Elaran Painting can build your walkways out of a number of materials including stone, pavers, or rock. A walkway from Elaran Painting is custom designed to match the style of your home and enhance the landscape.
Sidewalks, walkways, and garden paths help to direct foot traffic through parts of a landscape. They help to keep mud and dirt from getting tracked into the home. And, they can double-duty to define flower beds.
If you've thought about constructing walkways for your North Georgia Home, call us. Let us take a look at your property, offer some ideas, listen to your ideas, and make a plan you'll love.
Quality Walkway Construction
Experienced Hardscaping Crew
100% Satisfaction Guarantee
Serving North GA Since 2003
Years More Industry Experience
Walkways & Sidewalks For Landscape Enhancement
No landscape is complete without some way to traverse the property on foot. Homeowners often put up with muddy areas on bare ground that have to be walked over regularly in the backyard. Some homes have no walkways, even in the front for visitors.
If you are putting up with bare ground to walk on, we can help you do something about it. A nice walkway, or sidewalk, will take care of the dirt tracking into the house. It will also do a lot to enhance your landscape.
A walkway that goes with the patio or siding of the home only adds to the dimensional elements of the landscape design. Our team will ensure that your walkway is just as beautiful as the rest of your home's exterior.
Pathways That Wind Through Your North Georgia Landscape
There's nothing more romantic than a meandering pathway that winds its way through your property. Pathways speak of fairy tales, magical ponds of water, and hidden treasure.
They are great for walking through any garden or groupings of trees and flowering shrubs. They are perfect alongside any garden water feature or near garden statues.
If you are interested in building Walkways for your North Georgia home, please call 706-889-3112 or complete our online request form.