Exterior Staining Project in Blue Ridge, GA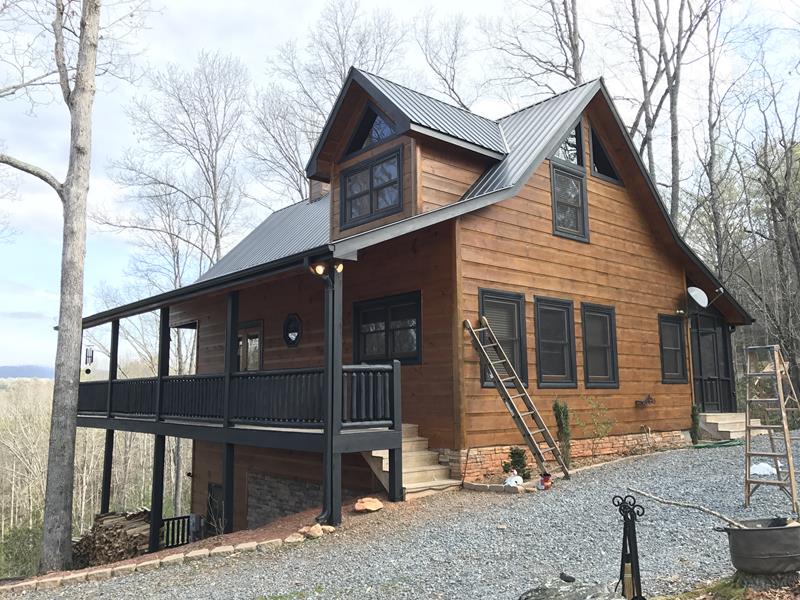 We started off by pressure washing the home this home had quite a bit of mildew so we applied bleach and got that all off we then washed the decks scraped the floors we let it dry over a weekend period and began staining that next Monday. We started off with the first coat on the body of the home and ceiling in back of home left side of home and right side of home. We then came back another day and began the second coat on everything. Once the second coat was done we covered the deck floor which was going to be left with the raw wood no paint or stain only one coat of Thompson water sealer. Once the floor was covered we started on the railings all the support post. We gave the black railings one coat as we did the trim around the windows and the Faciaboard. We finished off by cleaning all exterior windows of the house. It Took us 3 days to complete the owner was very satisfied.
Photo Gallery
---
If you are looking for a Blue Ridge painting and staining professional then please call 706-889-3112 or complete our online request form.